Jubilee 2019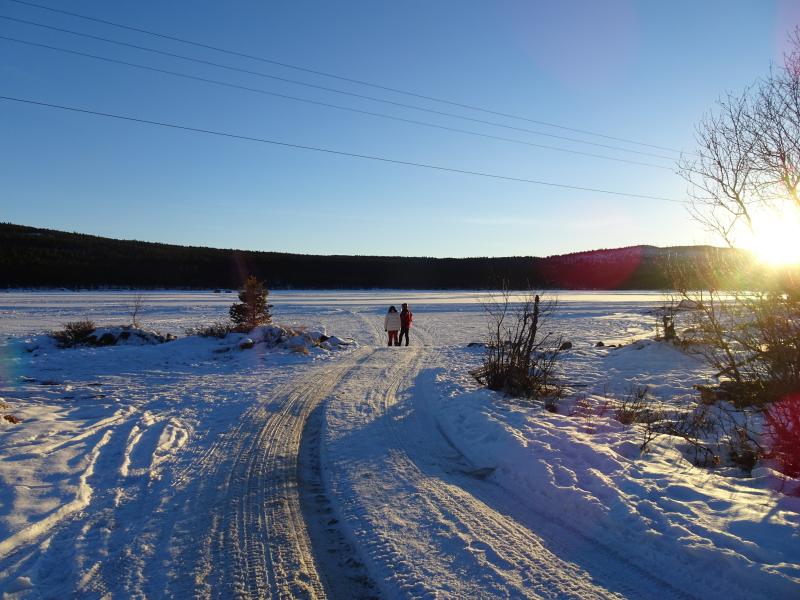 Jubilee 2019
This coming winter-season, the Winter Rally School has been in activity for 30 years. I stopped my rally driving in 1990, after 5 years racing and rallying in Norway and 20 years as a works rally driver for Skoda. I had a plan for what I wanted to do after I finished, using my  contacts network and my motorsport experience.
I knew that we had a great advantage in Finland, Sweden and Norway when it came to practice for motorsport. That was the frozen lakes and special stages on snow with snow-banks in the winter season. The biggest advantage for the Scandinavian drivers, is the possibility to practise car control in these slippy conditions. That is why many Scandinavian drivers are good in motorsport. They use these conditions as a tool to be better in all conditions in a safe way. The large run-off areas and soft snow-banks make it possible to push on and over the limit, and make mistakes without doing damage. Drivers need to make mistakes to learn what happens on and over the limit.
I had some rally driving friends from England with me in Norway for a new rally car winter test programme, and they were amazed by what they saw. They said "Johnny, when you stop rallying, start a school where you can give drivers from abroad who don't have these possibilities, the chance to come and train with you in these conditions". So that was what I did and it has been working very well. We have had over 1700 drivers from nearly 50 countries here with us. Some of them have done extremely well, won World and European Championships, and nearly 200 National Championships, which makes me proud. It has been very enjoyable, with a lot of fun, to work with these drivers over the last 30 years. The Winter Rally School has also developed into other areas, as we also have motorsport teams and car factories here for training and testing.
From all my years with Skoda, I am very happy to still have good contact with them. They are one of the very best motorsport teams in taking care of their ex-drivers. Skoda has motorsport in their DNA! From the early 1900s, except the war years, they have always been in motorsport. Skoda is doing winter testing of road cars together with VW with us and Skoda Motorsport are testing with us before they do the Swedish Rally.
We also have very good co-operation with Ford. We ran courses for more than 100 test engineers from the Ford Test Centre in Lommel, Belgium. Also Ford's rally team M-Sport has been collaborating with us for 20 years. Last winter we had the JWRC team here for 2 weeks, testing and training before the Swedish Rally.
The last years we have also had new car launches and presentations from Subaru and Mitsubishi Europe.
John Haugland