Summary of Winter Season 2022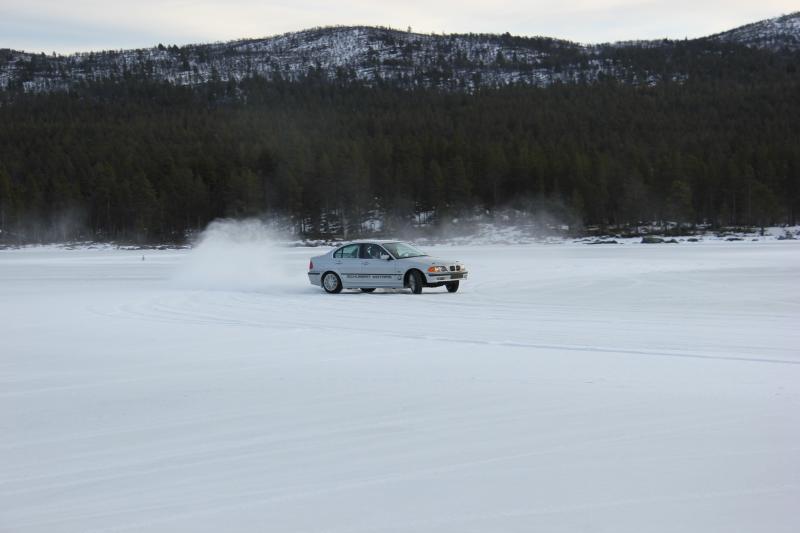 Summary of Winter Season 2022
It's so good to be back again after Covid !!!!
Again we had a very good season, with excellent conditions. We had lots of great rally people visiting us from 12 different nations.
We started 18th December, with a weekend course for Norwegian rally drivers, testing and training for the Norwegian Winter season. Trond Sveinsvol was the quickest in his R5 Citroen. He set a new stage record of 6.54 on stage 2 (11 km long). The old record, 7.04 was set 15 years ago by Mark Higgins in a WRC 02 Focus. The stage had a very good surface, but the snow banks were small, it being so early in the season.
On 6th and 7th January, we had Anders Grøndal with us, preparing for his Winter season in his Ford Fiesta R5. He beat Sveinsvoll's record with a time of 6.46. On stage 1 the record holder is Kalle Rovanpera in a R5 Skoda Fabia,with a time of 4.19. Colin McCrae set the first record on this stage in 1999 in the first Ford Focus WRC test car, with a time of 5.12. This record stood until 2010 when Andreas Mikkelsen in a Subaru Impreza, managed 4.41.
We had several drivers on 1 to 1 courses, then at the end of January we had a 4 day course. One of the drivers was Kerem Kazaz, 16 years old from Turkey. He improved a lot during the 4 days driving a Nissan Almera GTI on  the lake. As a prize for his improvements, his father arranged for him to drive an Evo 9 on the last afternoon. Kerem took to it like a duck to water! He is driving rallies in Latvia this year in a R4 Fiesta. Watch this driver!
As in previous years we had a 1 day course for 5 young Norwegian talents, organised by the Norwegian Motorsport Federation.
One of the highlights of this season, was our week with M-Sport with the JWRC Fiestas and their drivers. This was a very active week with different drivers testing and training in the R3 Fiestas from M-Sport in Poland. I spent 6 days driving round the lake, 150 km per day, and I got to be friends with these cars! One of the drivers was McCrae from Kenya, who was practising for the Swedish Rally. He had never seen or felt snow before, let alone driven on it! He got one day alone with me and half a day with Craig Breen. It was far too little, but his aim was to finish the Swedish rally and that he did!
I like the R3 very much. It is nice to drive, goes very well with a very torquey engine and excellent handling. As mentioned we also had Craig with us for some days together with his father and friends. Craig was with us the first time 16 years ago and has been with us 7 times since then.
It was very nice to see him drive any rally car with great enthusiasm on the lake - a BMW, Nissan Almera and the R3. A highlight for me was filming with Craig driving 2 Fiestas, one for him and one for me. The film cameras in my car were pointing backwards at Craig following behind, then we both drove flat out. The close racing I enjoyed tremendously!! The last 2 days we were joined by the management from M-Sport including Malcolm Wilson and 2 TV crews. Malcolm is still a very quick and talented driver.
During the Winter we had also our usual week with the engineers from the Skoda factory, for a week of Winter-testing road cars. They drive on the lake and also on the mountain roads in all sorts of weather and conditions. They are always a great bunch of people to work with.
Drivers who stood out this year included Markus Bakken from Norway who was testing the R3 Fiesta, Kerem from Turkey and a lady driver from Ireland called Aoife Raftery. She is a very talented, tough driver who likes it best when it is fast. She reminded me of Emma Gilmour from New Zealand. I consider Emma to be the best lady driver we have ever had at the Rally School, and so I'm not surprised that she's a works driver for McLaren in the Extreme E series.
It's a pleasure to mention the drivers who have been with us and who have gone on to produce great results. To name but a few, Kalle Rovanpera, Craig Breen, Emma Gilmour - all rally drivers. Dennis Hauger, Jack Doohan, -Formula 2. Eduardo Mortara - Formula E. Johan Kristofferson - Extreme E, Rally Cross and WTC
Looking forward to seeing you in the Winter. Bookings start in September.